The final selection program of the Solidarity and Friendship Award for international students was successfully held at 3 p.m. on the 9th of June, in the International Students Apartment at the Jiangxi University of Finance and Economics. Professor Dr. Weihua Ye, the Dean of the Overseas Education School, acted as the head of the judging panel for the evaluation activity in the program.
The candidates of the Solidarity adn Friendship Award shared their experiences with the audience through speeches and PowerPoint presentations, told everyone about the story of their fight against the epidemic disease in the School in early 2020, and how they have served as Overseas Education School volunteers and office assistants by helping and taking care of sick students, as well as effort made in response to other emergencies. There are many students who also recounted their experience of winning glory for the school while studying and the touching story behind them.
Solidarity and ​Friendship Award is set up to encourage international students in our university to help each other and get along well with each other. It will help international students to overcome difficulties at critical moments together with the school and enhance the cohesiveness and sense of honor of international students in our university, also strengthen a cooperative spirit among international students. Through setting good examples, we can let other students have an example to learn from and catch up with the goal, which can help assist the construction of civilized campus by concrete actions and results.
At the end of the event, Saiyedul (无敌), one of the students from Bangladesh, expressed his appreciation to the judges, Thank you very much for providing such a platform for international students. The students all want to be selected for this award. This award will give the students who have helped others a sense of accomplishment. It also further inspires more students to help those around them who are in need and raising students' enthusiasm for social activities."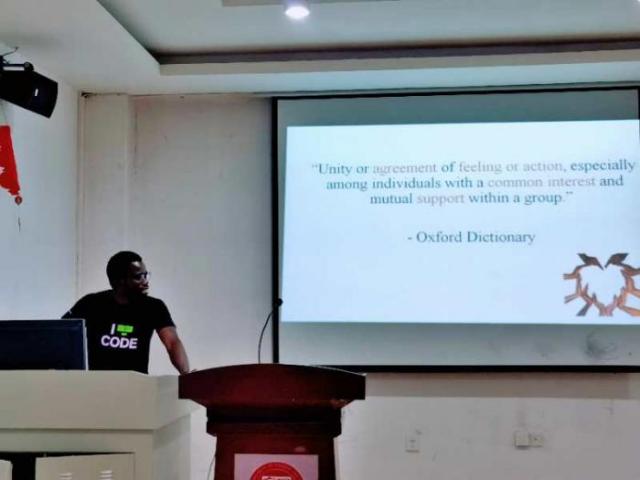 ​