OES Desk: In order to celebrate the Chinese traditional festival and enrich the holiday life of international students, Jiangxi University of Finance and Economics carried out the new year bedroom decoration activity in the International student apartment.

February 5th, the twenty-fourth of the twelfth lunar month, is the traditional small year in the southern part of China. On that day, the Overseas Education School organized this activity, encouraging international students to use spring festival couplets, lanterns, Chinese knots, and other materials to decorate the bedroom to welcome the arrival of the Spring Festival together.
More than 100 students have shown great interest in this activity. Teachers and volunteers were on duty to purchase decorative material. In the market, they were amazed by the dazzling array of New Year decorations such as couplets, Chinese characters, Chinese knots, and lanterns.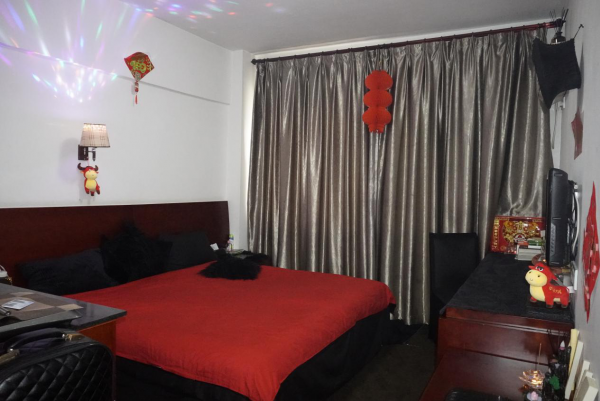 New Year Bedroom decoration competition appraisal officially started in the morning. At the very beginning of the event, Teacher Pan Ying discussed the origin of the New Year, the meaning of the Spring Festival couplets, and the beautiful meaning of the word Fu in reverse. Afterward, teachers Pan Ying and Ye Zhangchi, five international student volunteers judged jointly and scored the 8 most elegant rooms in dormitories for the final selection.
Prof. Ye Weihua, the Dean of the Overseas Education School praised that the decoration of each award-winning room is impressive and full of New Year after visiting the award-winning rooms. The international students also expressed that this event is very meaningful. It is great to be able to learn about Chinese customs and culture by decorating their dormitory in person.
MOHAMMAD SAIYEDUL ISLAM/JUFE/OES