Lei Feng International Volunteer Team of Overseas Education School celebrated Children's day in a primary school in Nanchang city, Jiangxi province on Friday. On that day, they arranged several kinds of activities with the kids.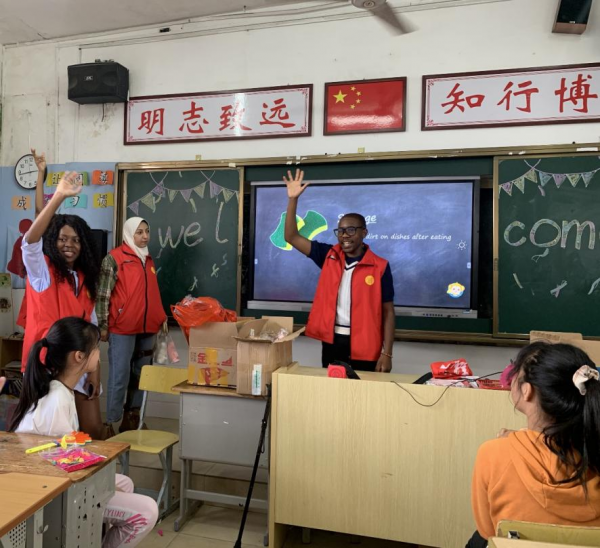 In the very beginning, Volunteers went to school and were positive interactions with the kids. Leon, an international student and volunteer of Lei Feng International Volunteer Team, took the stage to give the children a lively English lesson. He led the children to learn some commonly used English words and phrases. His rich body language and vivid expressions drew the students' laughter, reflecting the original intention of activities.
After the English class, there was a question and answer session. The outstanding performance of the students is distributed a small gift to encourage them to learn English, practice speaking, and enhance communication skills.
Subsequently, in the imagination painting session, the children use their imagination and creativity in drawing creations, divided into groups to demonstrate their artistic skills. Volunteers also participated in the children's painting creation. After that, the children came to the stage to state their creativity and the best groups got the prize by the judgment of the judge.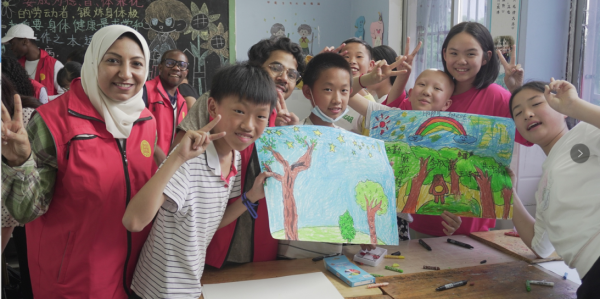 In this activity, children not only experience the fun of communication and cooperation but also have the opportunity to participate in and lead their own game activities. Thereby gaining a rich life experience. Volunteers have also gained a lot from this activity. They have realized the meaning of serving and helping others and gained happiness from it.
MOHAMMAD SAIYEDUL ISLAM/JUFE/OES