On December 30, the Provincial Department of Education announced that in the 9th Chinese competition for international students in Jiangxi Province, our school won the best organization award, three of our contestants also had good results, Carmen won the first prize (there are two first prizes in the competition) Micha and George won the second prize. At the same time, the teachers won the first and second prizes, which is another good achievement of our school after winning the first and second prizes in the last competition.
The Chinese competition for International students in Jiangxi Province was organized by the Department of Education of Jiangxi Province. The competition's theme was a new chapter in Jiangxi, a beautiful new picture. More than 50 internal students from 23 colleges and universities who speak fluently Chinese and are very talented in different areas participated in the competition.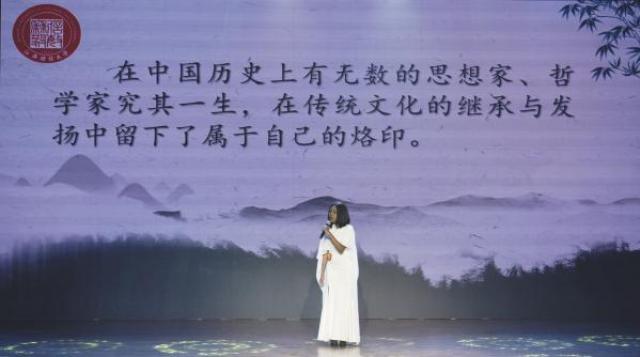 The competition was divided into three stages: the school selection, provincial semi-finals, and finals. After a strict competition school, three international students of our university stood out and participated in the semi-finals and finals in the province. During the fierce competition in the semi-finals, they were full of confidence and performed remarkably. They all participated in the finals with fluent Chinese and outstanding talent performance.
The final stage was divided into two parts: the first one was art colorful talent show and the second one was Poyun long story show, which targeted to evaluate the ability of contestants to express themselves coherently, expression ability, and the ability to perform their talents. In the talent show session, Micha performed a poem of Youth China for everyone. His accent was fluent and sounded like a native speaker, his voice was energetic, and it was very emotional and passionate. George's comedy talk show titled learning fun made the program full of humor; his gesture and expressions made the judges and the audience laugh. Carmen sang and danced the water tune song head by combining recitation and singing.
​
Her song was very melodious and graceful, delicate and beautiful, and her dance was relaxed and generous, giving a good atmosphere. In the poyun Liuchang session, with the title of Zhu Xi, the founder of Neo Confucianism - three times to study, Carmen told you how Zhu Xi gave lectures in Bai lu dong academy and the method of reading three times to study. Her speech was well structured, full of emotion, and an energetic voice. With two rounds of excellent performances, she successfully won first place in the comprehensive ranking of the whole audience and the competition's first prize. George and Micha won the second prize in this competition (they ranked fourth and fifth.)