In order to enrich the extracurricular life of its international students, the Overseas Education School (OES) of JUFE has invited them to join an online session about Career development. With respect to the pandemic's preventions measures, the OES has organized a venue for students to watch the online session. Both JUFE students outside of China and students on campus joined the online session.
The session was hosted by an experienced and successful manager Larry Wang. Mr. Wang is an entrepreneur and founder of the company Zhi Shang Wang 职商网. He is the author of many books about the techniques to improve career IQ, how to have a successful career, career development, to mention a few. He is also the author of the PLSD (Practical Learning and Skills Development).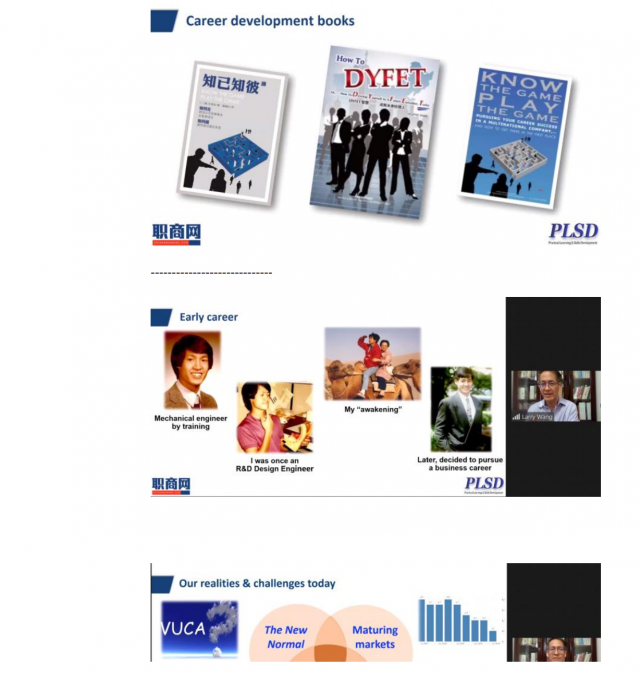 The online training session was held on the WeChat video platform on March 31st, 2022. The session's topic was How to Get Others to Support your Development and Success. The session was held in a very relaxed atmosphere. The audience freely interacted with the host. JUFE students both on-campus and abroad actively participated in the session
The training session officially started at 08:00 pm. Mr. Wang started by introducing himself and sharing his personal career experience. He pursued by briefly introducing the PLSD and explaining its importance. He shared some key elements to get others to support your development and success during the session. He thoroughly explained people's mistakes in their career journey to success and shared ways to avoid them. He also talked about three tasks to do to get others to support your success. Mr. Wang developed these points with extreme details and simplicity. It was easy to understand and very motivating.
At the end of his presentation, Mr. Wang organized a 30 minutes QA session. Participants asked many questions, and he patiently replied to each of them. Before closing the training session, he invited the audience to join the following session next week.