On the morning of June 27th, 25 students from our university were invited by the Foreign Affairs Office of Nanchang to participate in the activity of "International Talents Visiting Park" in Nanchang Human Resources Industrial Park. Zeng Jianmin, deputy director of the Foreign Affairs Office of Nanchang; Ding Liangxi, General Secretary of Nanchang Economic Development High-level Talents Association; Ke Linqing, a talent of the Nanchang Municipal Human Resources and Social Security Bureau, and the personnel of the Talent Section of the Economic Development Zone participated in the event.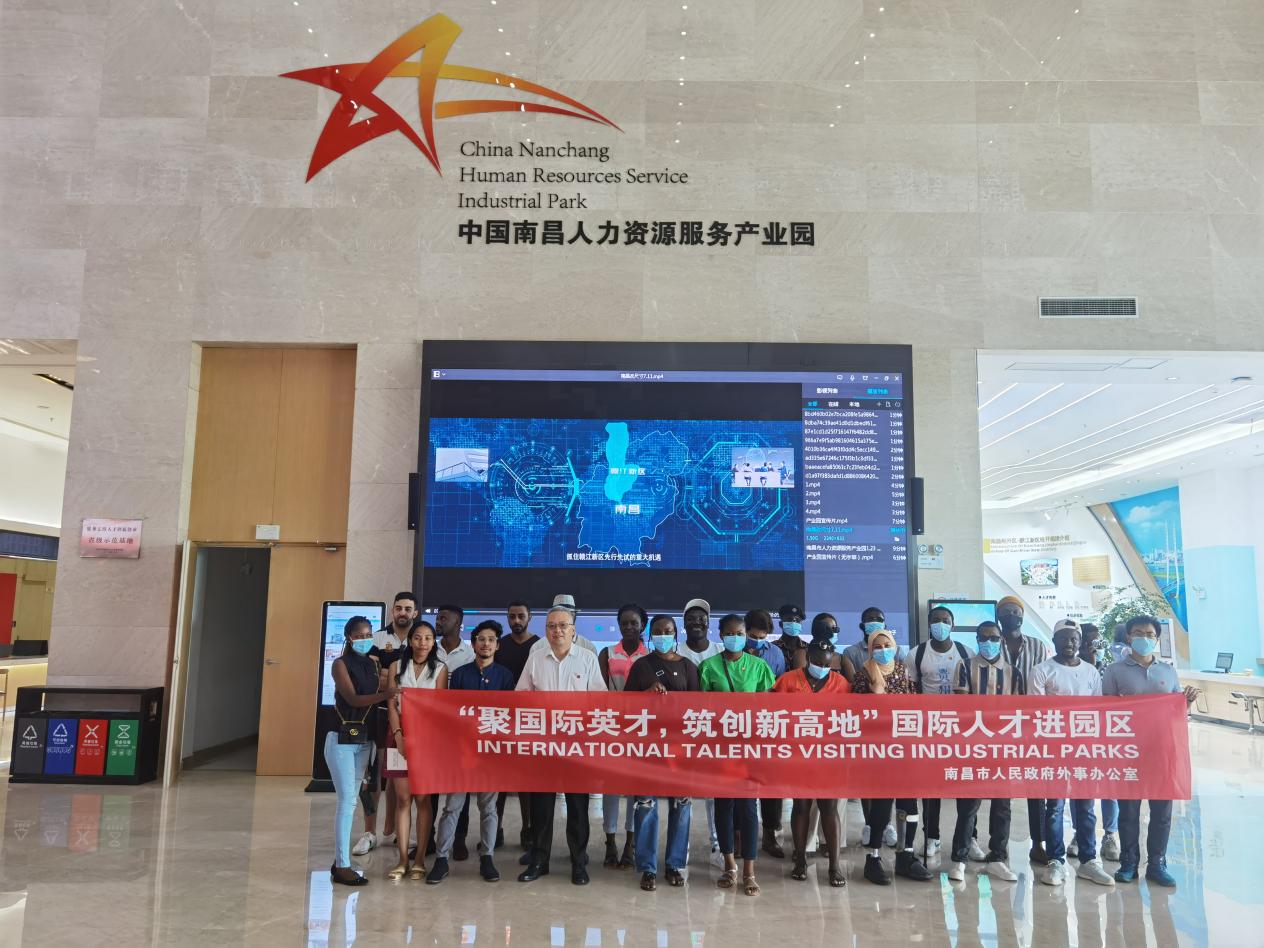 The event started with a tour to some of the Human Resources Industrial Park facilities. The staff member guided the students to visit the social security, taxation, entry-exit management, and other departments. This tour allowed students to observe and understand how the departments of the Industrial Park function.
Later, the staff of the Industrial Park explained to the international students the process related to company registration, policies, and all the relevant information for the process of talents in the Industrial Park. Next, students were guided to an area where the products of the industrial park companies were exposed.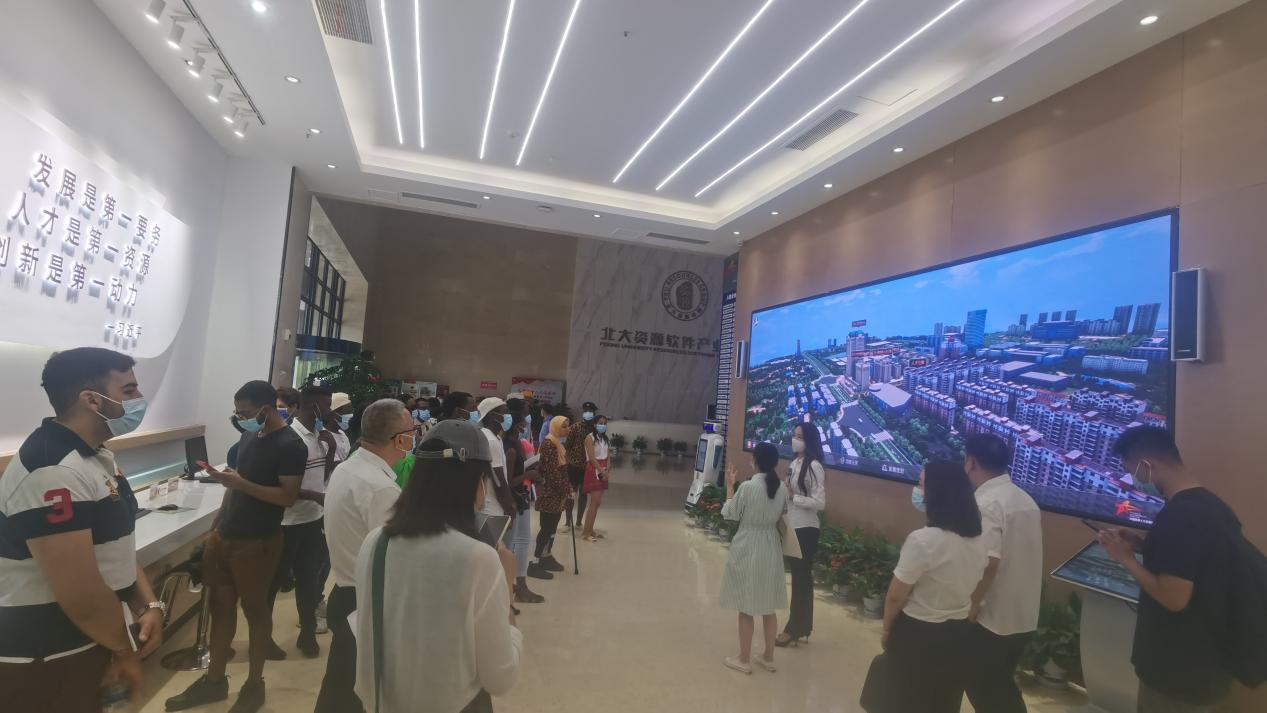 After visiting the industrial park facilities, Zeng Jianmin, Ding Liangxi, and the Nanchang Human Resources and Social Security Bureau staff had a conversation with international students. During the conversation, the speakers enlightened students about the process related to the policies of entrepreneurship and employment in Nanchang. The session ended with a Q and A; the speakers answered all the questions raised by the students.
​
Through this activity (International Talents Entering the Park), organized by the Office of Foreign Affairs of Nanchang, international students better understood the policies and procedures related to foreigners starting a business or getting employed in Nanchang. This activity provided to international students all the information they needed to start a company or get employed in Nanchang.