​In order to help freshmen to understand Nanchang's customs and culture, and learn Chinese traditional culture, the Overseas Education School organized a day-long cultural experience tour for freshmen who are studying at the Jiangxi University of Finance and Economics.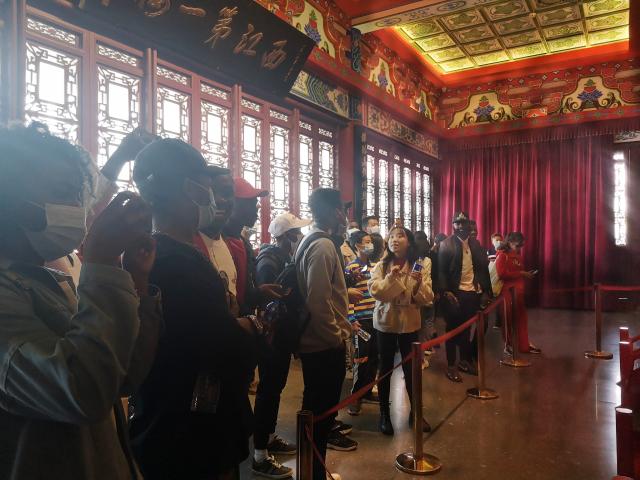 On November 8, the Overseas Education School arranged this cultural experience tour in Nanchang city, the capital of Jiangxi province, China. Overseas Education School faculty member Miss Pan Ying had led this cultural experience tour.
Changing southern Xinjiang, prosperity in the south, Nanchang is a famous city with a long history and culture. International students arrived at Tengwang Pavilion for a visit in the morning. The international students stepped up and entered the pavilion. Under the explanation of the tour guide, they learned about the historical origin and architectural pattern of the Tengwang Pavilion. Students were deeply amazed by the long history and profound culture of this ancient treasure building that has undergone more than 1,300 years.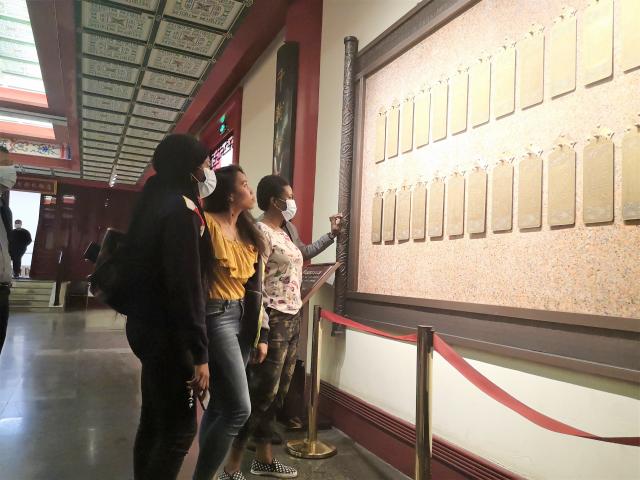 After visiting the Tengwang Pavilion, the international students learned the essence of Chinese tea culture. The teacher introduced the cause and classification of Chinese tea culture to everyone and demonstrated the process of making tea. Through the teacher's patient guidance, the international students learned the functions of various tea utensils, the steps of making tea, and the preparations for tasting tea. They also experienced the beautiful mood of the whole tea tasting process. After studying the tea culture, the international students expressed their love for traditional Chinese culture and expressed that they would learn more about the excellent Chinese culture in the future.
Later, the international students followed the teacher to the Ganjiang Wetland Park to explore the natural beauty of the ecology along the Ganjiang River. Everyone strolled along the river and looked at the high-rise buildings on the banks of the Gan River. They shared what they had seen in a day and discussed the knowledge and culture they had learned.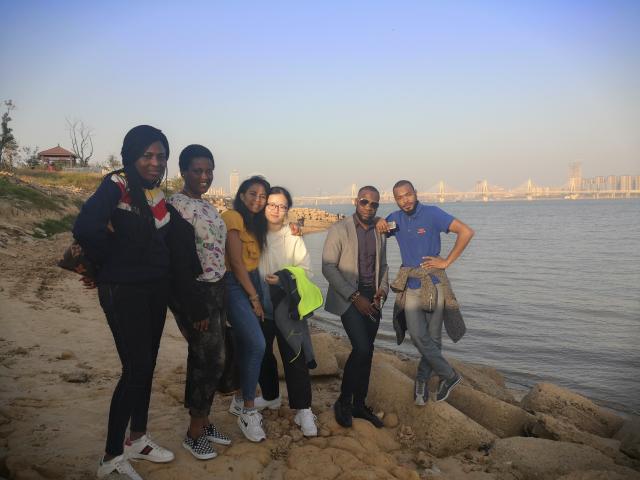 Although the learning experience on this day was short, it allowed the freshmen to experience the joy and sense of belonging of studying and living in Nanchang, as well as a deeper understanding of the long-standing and profound Chinese traditional culture.
MOHAMMAD SAIYEDUL ISLAM/JUFE/OES