2021 Knowledge and Action Guizhou Silk Road Youth Exchange Program was successfully held at Kaili University. From July 11th to 17th, this program was hosted by the Guizhou Provincial Department of Education and undertaken by the China-ASEAN Education Exchange Secretariat. The teachers and students of Kaili University welcomed everyone with their unique Dong songs and Miao dance. The wonderful performances amazed the international students.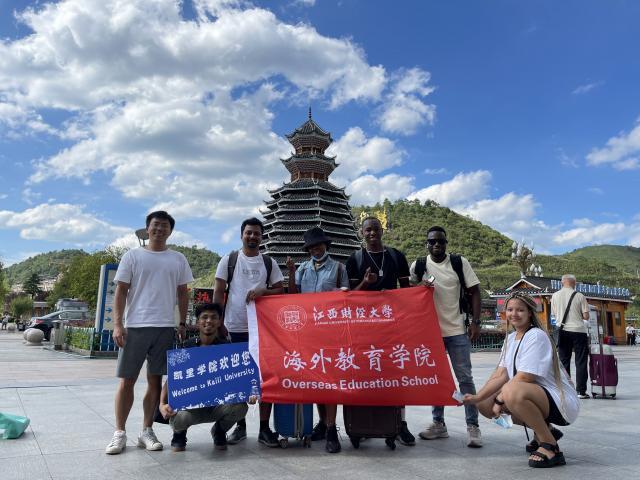 More than 20 international students from 7 universities including Tsinghua University, Beijing Jiaotong University, Shanghai University, and the China University of Petroleum participated in this event.
EMMANUEL, an international student from Jiangxi University of Finance and Economics, spoke at the opening ceremony as an international student representative. He thanked Kaili University for the invitation to the event and hoped that all the international students participating in the event could discover the beauty of Guizhou, explore the unique humanistic customs of Qiandongnan Prefecture, and achieve the unity of knowledge and action.
In the following days, the international students listened to lectures on the history and culture of Miao and Dong, learned batik and ancient papermaking techniques with local non-genetic inheritors, and visited the Kaili University Museum. The abundant resources of animal and plant specimens in the museum made the overseas students sigh that Qiandongnan Prefecture is a treasure house of species.
Under the guidance of local teachers, the international students also experienced Dong folk songs and Miao dances. When conducting cultural inspections in the Qianhu Miao Village and Xiasi Ancient Town of Xijiang, they sang and danced, attracting the crowd to watch and take photos together.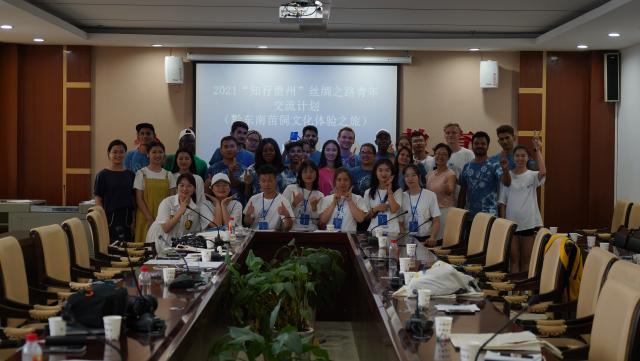 At the closing ceremony, TAYO an international student played a short video of his cultural experience journey. Many international students shed excitement and tears while watching the video. Another international student Wang Hui (YUNI) expressed her closing speech on behalf of the international students. She expressed her gratitude to the teachers, students, and volunteers of Kaili University, and shared the harvest and insights of participating in the event.
Through this event, the international students have a deeper perception of China and have a deeper exchange with Chinese teachers and students in humanities learning, regional culture, higher education, and so on.
MOHAMMAD SAIYEDUL ISLAM/JUFE/OES